Gili Meno Transfers
Transfers are departing daily to all the Gili Islands, Sengiggi and Lombok. To book your transfer/check prices simply use the search box above.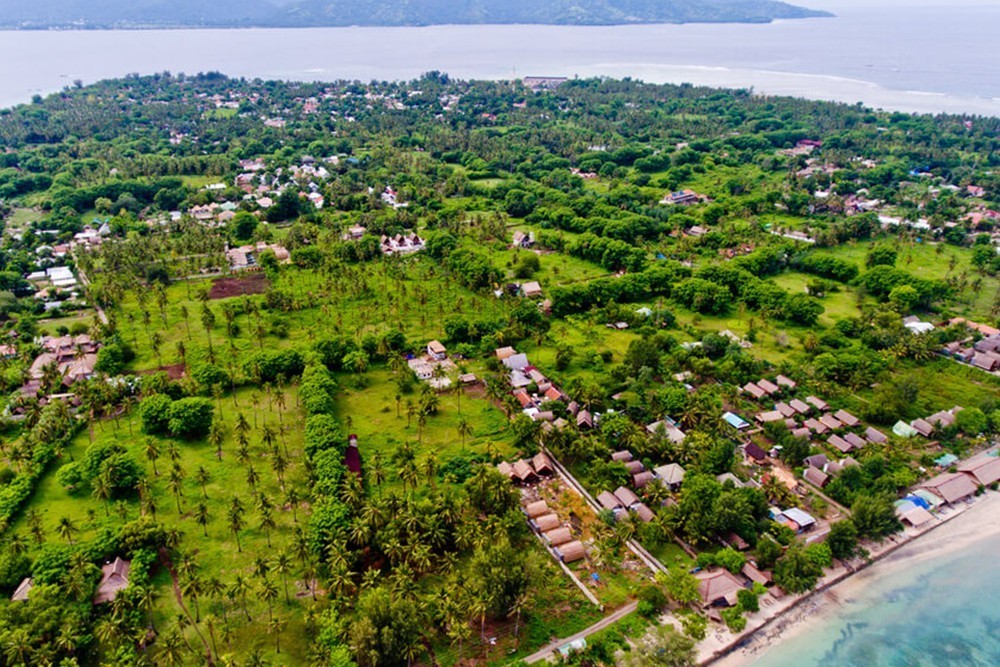 Gili Meno is located right in between Gili Trawangan and Gili Air making it the perfect departure point for a trip to one of the other Gili Islands. Simply select Gili Meno as your departure point and choose Gili Air (or Trawangan) as your destination to see the available transfers between these stunning islands. The transfers between the Gili Islands are available at various times throughout the day.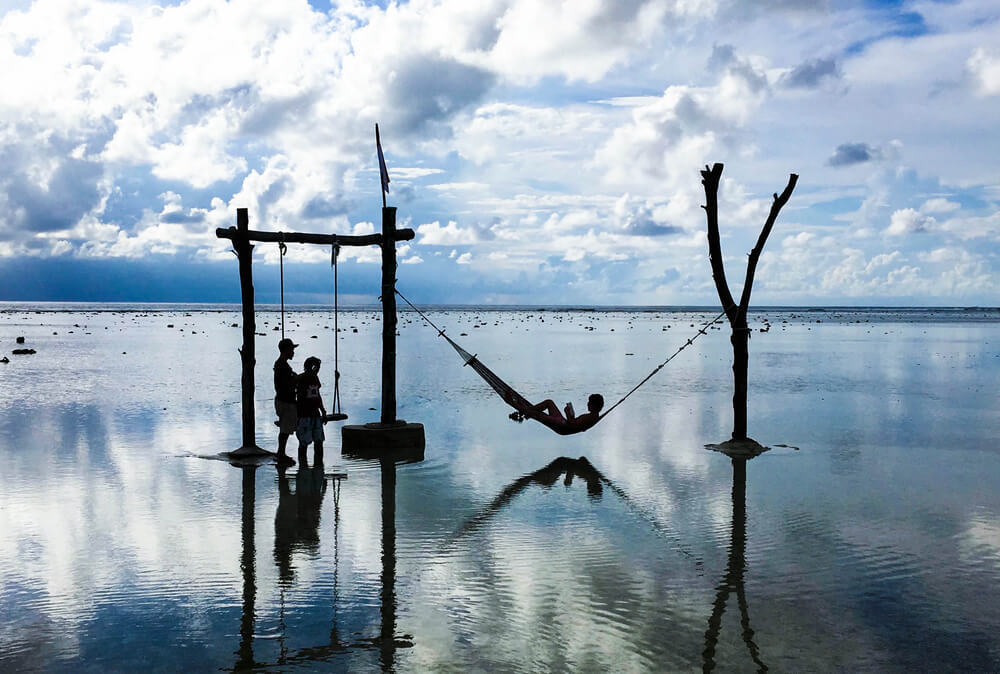 With Gili Meno in the middle of Gili Air and Gili Trawangan it is very easy to hop over to one of the other Gili Islands. There are daily departures going from Gili Meno to Gili Trawangan as often travelers are looking to go from the quietest Gili Island to the busiest and the other way around. If you are looking for a transfer from Gili Meno to Gili Trawangan you don't have to look any further as you can book your tickets right here.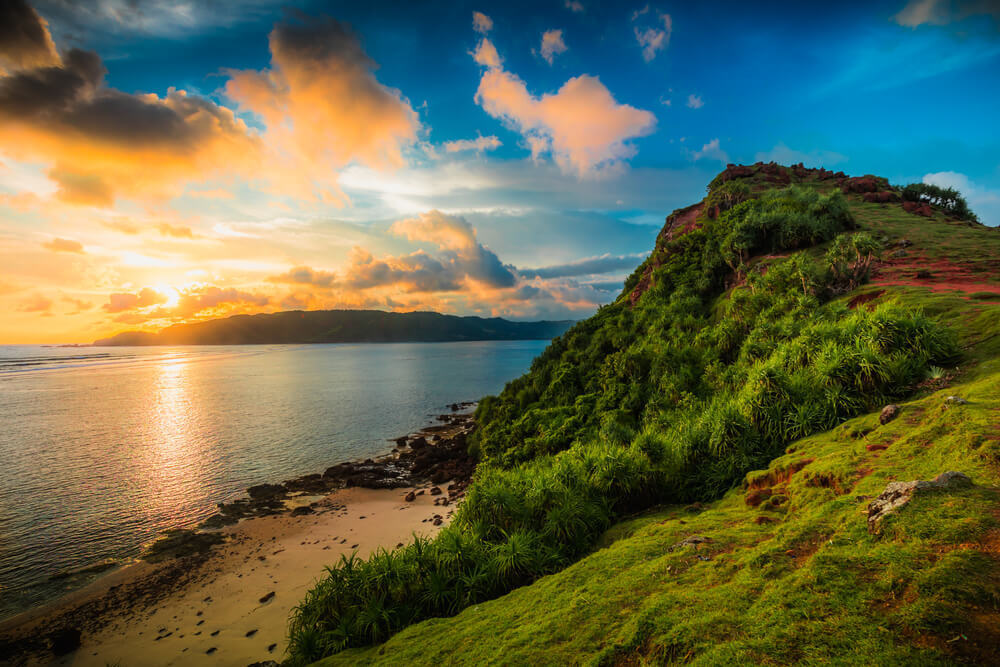 There are several departure throughout the day going from Gili Meno to Lombok. From Gili Meno the boat goes directly to Teluk Nare from where you can go to different location on Lombok. On this website you can book a transfer from Gili Meno to Lombok airport, Senggigi, Bangsal, Kuta and even direct transfers to your hotels location. Use the search box above to see what transfers are available from Gili Meno to Lombok.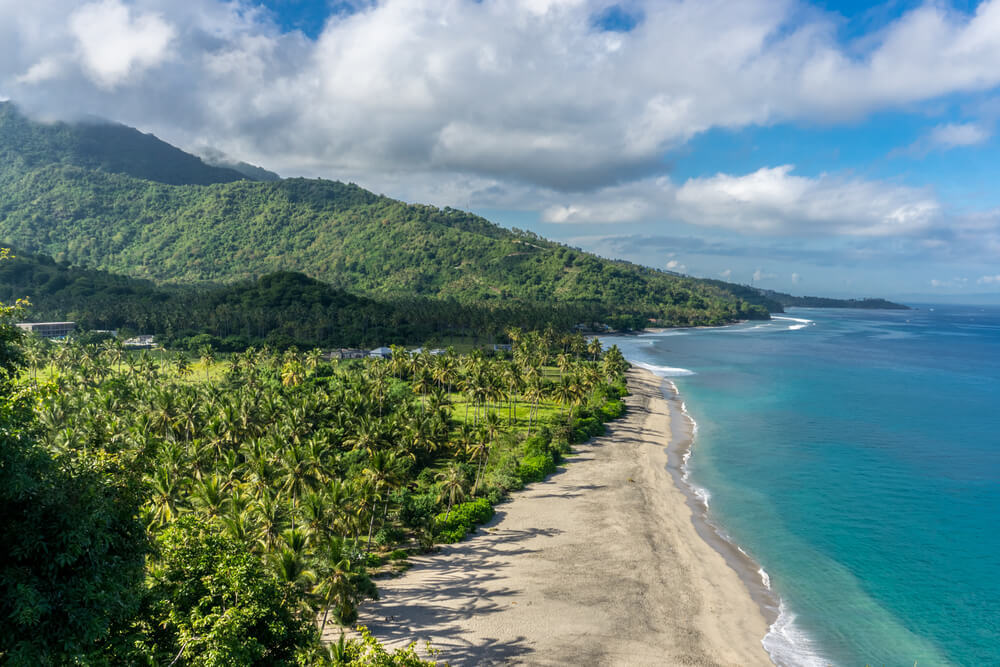 From Gili Meno to Senggigi will be around 1-hour travel time as you are going by boat transfer to Teluk Nare on Lombok and then a land transfer will take you from Teluk Nare to Senggigi. Use the search box above to fill out your departure point Gili Meno and your destination Senggigi to see which boat transfers are available. Simply select your preferred travel date and time and you can select a transfer from the results.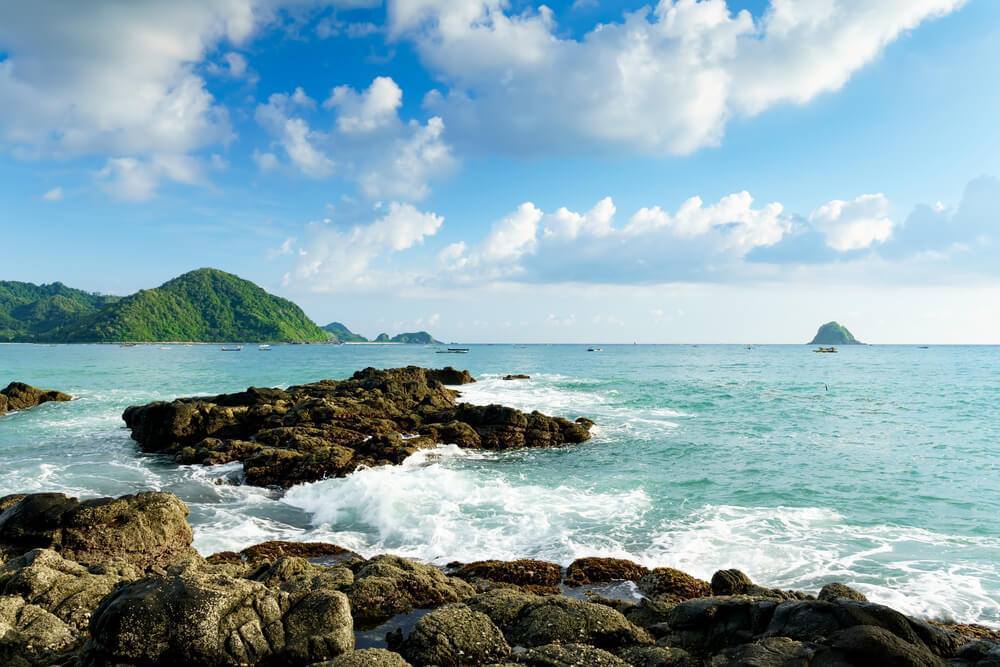 Traveling from Gili Meno to Selong Belanak is just a short boat ride and a land transfer away. Book your tickets through this website and you will get a combination offer for your boat and land transfer from Gili Meno to Selong Belanak. Simply use the search box to see what transfers are available and book your tickets today!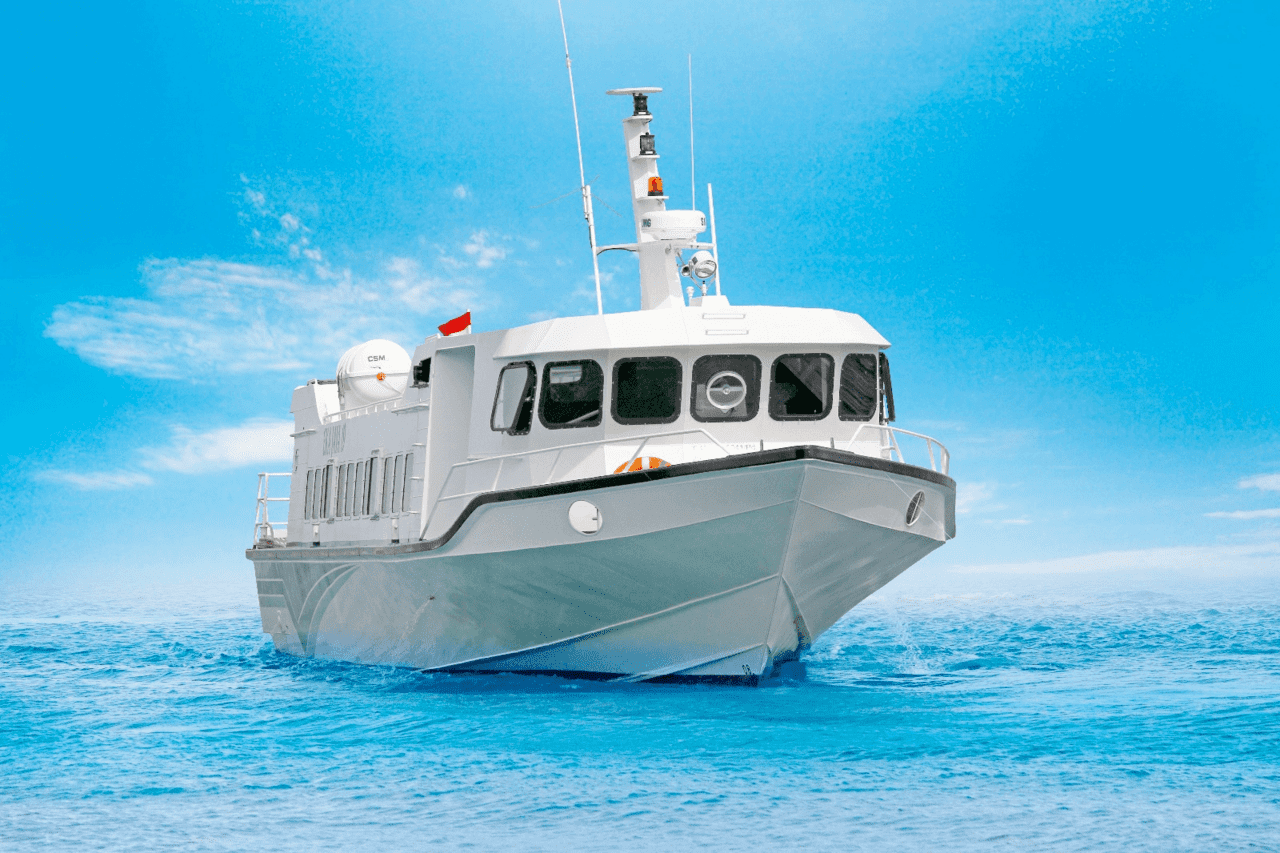 There are multiple fast boat services between Bali and the Gili Islands/Lombok in both directions. If you are looking to book fast ferry tickets from Bali to the Gili Islands or Lombok and back, check out our well established sister websites Gilibookings.com (for the most trusted services) and Gilitickets.com (best of budget). A couple of daily fast boat departures from Lombok Senggigi to Gili are also available through Gilibookings.
Gili Meno info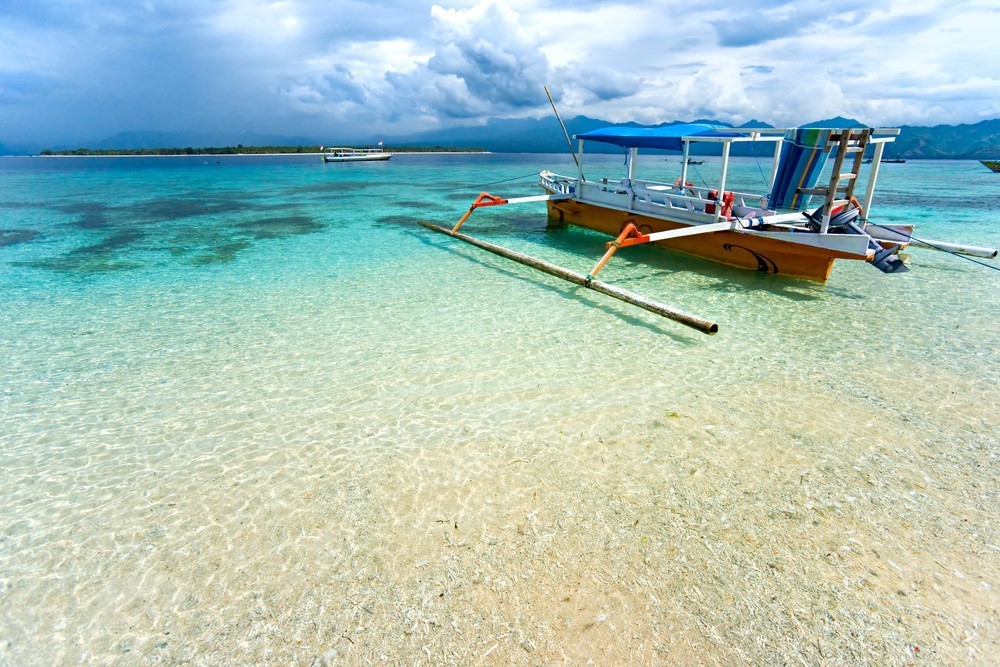 Not only is Gili Meno the smallest of the Gili Islands it is also the quietest island of the Gili's. It is located about one kilometer from Gili Trawangan and is located in the middle of the three Gili Islands. The island is only two kilometers long and wide, making it possible to walk around the whole island in around 90 minutes. Gili Meno has quite the Robinson Crusoe feeling to it, as the island has basically no nightlife. Mostly (honeymoon) couples visit Gili Meno for a quiet romantic time together making the accommodation very couple orientated. On Gili Meno you should not expect to find luxury accommodation like on Gili Trawagan, the majority consists of charming Thai style huts and bungalows. The more inland you go the more mid-range and budget accommodation you will find on the island. For nature and animal lovers who like their peace and quiet this island is perfect. Gili Meno has a beach area where the sea turtles are protected and where baby turtles are nurtured for around 8 months before being released back into the wild.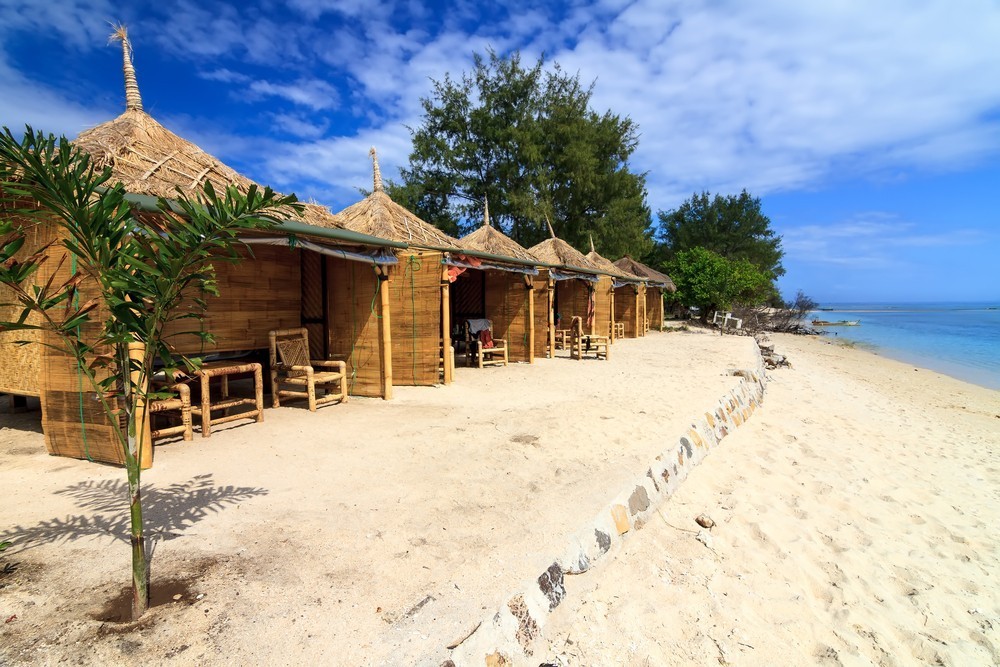 Snorkeling on Gili Meno is ideal with some great spots to explore on the North-East and West Coast of the island and there are several dive shops where you can hire snorkel gear or go scuba diving. Diving around Gili Meno is a must, come dive with the local turtles, giant gorgonian fans, colorful corals and a lot of other sea life like the Hawksbill and Leatherback turtles, batfish and Blue-spotted stingrays. Around Gili Meno you can find the famous Gili Meno Wall and the visibility around the island is great all year round. The most popular beach is near where you arrive by boat on Gili Meno and there are no hawkers! Sit back and relax in one of the cool beach huts that offer refreshing drinks and delicious snacks daily.
To get to Gili Meno from Bali you often need to hop over on a local boat from either Gili Trawangan or Gili Air. However, there are some direct ferry's to Gili Meno provided by some boat companies on Bali. These can be booked on www.gilitickets.com. From Lombok there are a few charter boats that service Gili Meno as it is so much closer to Lombok.