Gili Meno to Gili Air
Book your transfer from Gili Meno to Gili Air and check prices on Gili-islandtransfers.com. Find your transfer from Gili Meno to Gili Air simply by using the search box above. Both islands are located so close to each other, the distance seems almost swimmable (DO NOT try this under any circumstances, the currents in the middle of the channel are very strong and can easily pull swimmers out to the open sea). Gili Air is located only 5 minutes away from Gili Meno by speed boat.
Gili Meno is a popular holiday destination among honeymooners and families. Gili Air is also rather more laid back compared with Gili T which is known as the party island, but has considerably more on offer in terms of food, drink, activiteis and accommodation than Meno. Both islands are the perfect place to be if you want to get to know the local community and enjoy a relaxing holiday. All the Gili Islands are located only 15 minutes away from Lombok. If you are on Lombok, you can easily access the Gili islands.
There are daily, fast speed boats that hop between the Gili Islands and Lombok. Teluk Nare is the small harbor on Lombok which is used for the transfers between Lombok and the Gilis. There are also slower, cheaper public boats that make the journeys and accept tourists on board, however the quickest way to travel by far is by using the speed boats offered through our website. The prices are still very cheap, especially by western standards. You can book a private boat and car transfer with us.
Simply select the departure point Gili Air or Gili Meno, your preferred time and passenger amount. The search results will show you all available options. The private speed boat will pick you up from the harbour or beach area on the island of your choice and jet you over to your destination in a jiffy. Once you have made your booking, you will receive your e-tickets with all the necessary details.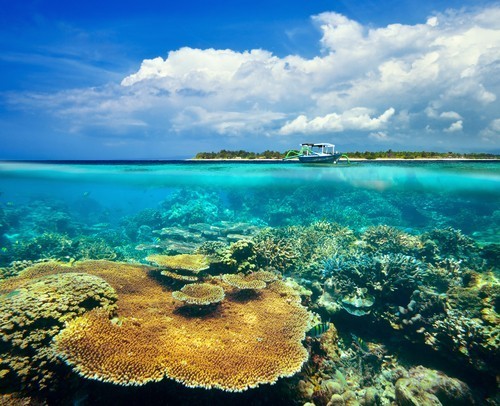 Travel distance from Gili Meno to Gili Air by speed boat
Arrival
point:

Gili Air

Gili Meno
Gili T
Teluk Nara

Departure
point:

Travel
Time:

Travel
Time:

Travel
Time:

Travel
Time:
Gili Air
5 mins

10 mins

5 mins

Gili Meno

5 mins
5 mins
5 mins
Gili T
10 mins

5 mins

10 mins

Teluk Nara

5 mins
5 mins
15 mins