Gili Meno to Gili Trawangan
To book your transfer from Gili Meno to Gili Trawangan and check prices please use the search box above. Gili Meno is the smallest island of the Gili islands. This beautiful island is a true tropical holiday destination with a clear blue sea and white sandy beaches. Meno is a perfect getaway for honeymooners, couples and families. You will not find the busy nightlife or comparatively crowed beaches like on Gili T, though sometimes the wind can blow the faint sounds of parties across the short channel between the islands.
Gili Meno offers travelers a quiet environment with a vareity of accommodation options from romantic beachside bungalows to more luxurious options. The island's size means you can easily walk from one side to another. The quickest way to explore Gili Meno is by renting a bike to get around or a horse cart because there are no motorized vehicles whatsoever.
If you are on Gili Meno and you wish to visit and explore Gili T you can take a slow public boat when there or pre book a fast speed boat from Gili Meno to Gili Trawanagn with us. Gili Trawangan is the most visited island of the three Gilis. It is well known as a party island, however you will still also find a laid back environment prevails, especially on its westsern shore. Trawangan is a perfect destination for those who like to combine partying, a range of fun activities such as Scuba Diving, plenty of places to eat and drink and still have a fundamentally relaxing time. Gili T has many great accommodation options and it is always recommended to book in advance as this island is more busy than Gili Air or Meno.
Whether you on Gili T or Gili Meno, you can access these islands simply by booking a private speed boat. Use the search box above to do this. Choose your preferred time and amount of people and press search. The results of your selection will show up. Simply select your preference and proceed to fill in your passenger info and check out. We will send you immediate e-tickets and your private speed boat booking will be complete.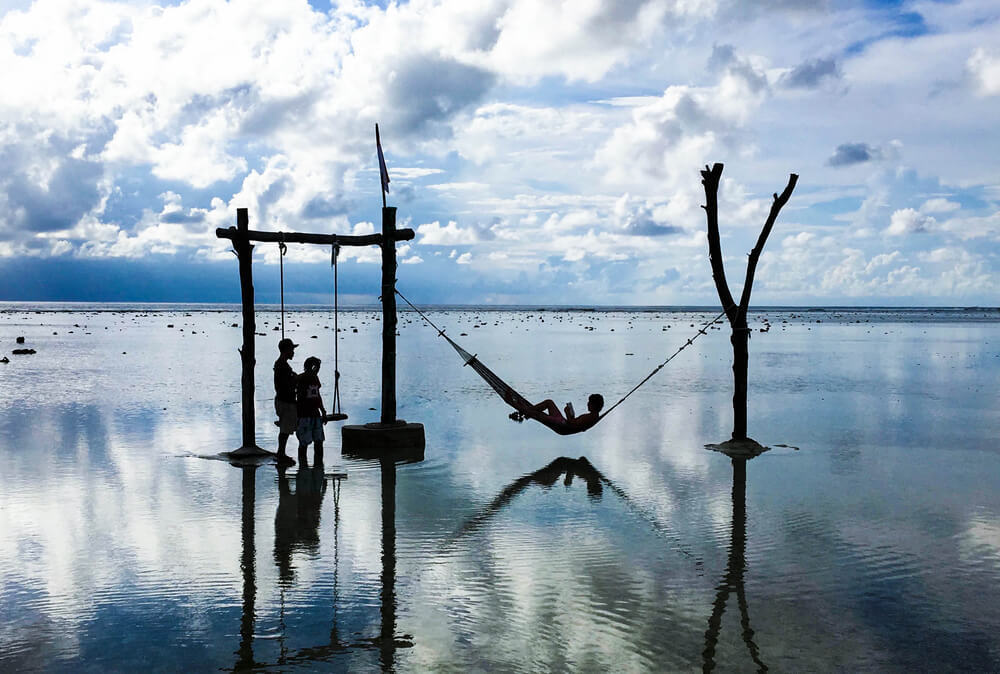 Travel distance from Gili Meno to Gili Trawangan by speed boat
Arrival
point:

Gili Air

Gili Meno
Gili T
Teluk Nara

Departure
point:

Travel
Time:

Travel
Time:

Travel
Time:

Travel
Time:
Gili Air
5 mins

10 mins

5 mins

Gili Meno

5 mins
5 mins
5 mins
Gili T
10 mins

5 mins

10 mins

Teluk Nara

5 mins
5 mins
10 mins