Gili Meno to Selong Belanak
To book your transfer from Gili Meno to Selong Belanak and check prices please use the search box above. Are you staying in Gili Meno and wish to explore Lombok? You can easily visit Lombok by taking a small speed boat from Gili Meno to Lombok. Once you are on Lombok, it is highly recommended to visit the south of Lombok. Selong Belanak is located not far away from Kuta in south Lombok, and is one fo the most beautifully unspoilt beaches in Indonesia. Accommodation options are limited as the area is still relatively undiscovered, however, there are a few great places to stay in Selong Belanak. The east end of the beach is popular among surfers. If you want to learn surfing, it is highly recommended to head to Selong Belanak where you can catch excellent waves. Selong Belanak offers travelers a beautiful wide beach with white sand surrounded by palms and lush tropical vegetation. The beach is remarkably quiet, especially out of season when you can easily find yourself strolling along the shore alone.
The beach is clean and it is approximately 1 kilometer long. If you are in Gili Meno , you can easily book your transportation to Selong Belanak, 2 hours to the south. Simply select from Gili Meno to Selong Belanak, your preferred date, passenger numbers and press search. The private speed boat will pick you up from the harbour and take you 5mins away to Teluk Nare on Lombok's northern shore. From there, a pre-booked driver will take you to Selong Belanak.
It is highly recommended to book your transfer in advance. Local prices are always sucject to significant fluctuations, especially due to bartering. Having something arranged beforehand provides peace of mind so you can focus on enjoying your travels. Besides, the prices of our private transfers are extremely competitive and suprisingly cheap. Once you have made your booking, you will receive e-tickets from us immediately and your trip will be confirmed.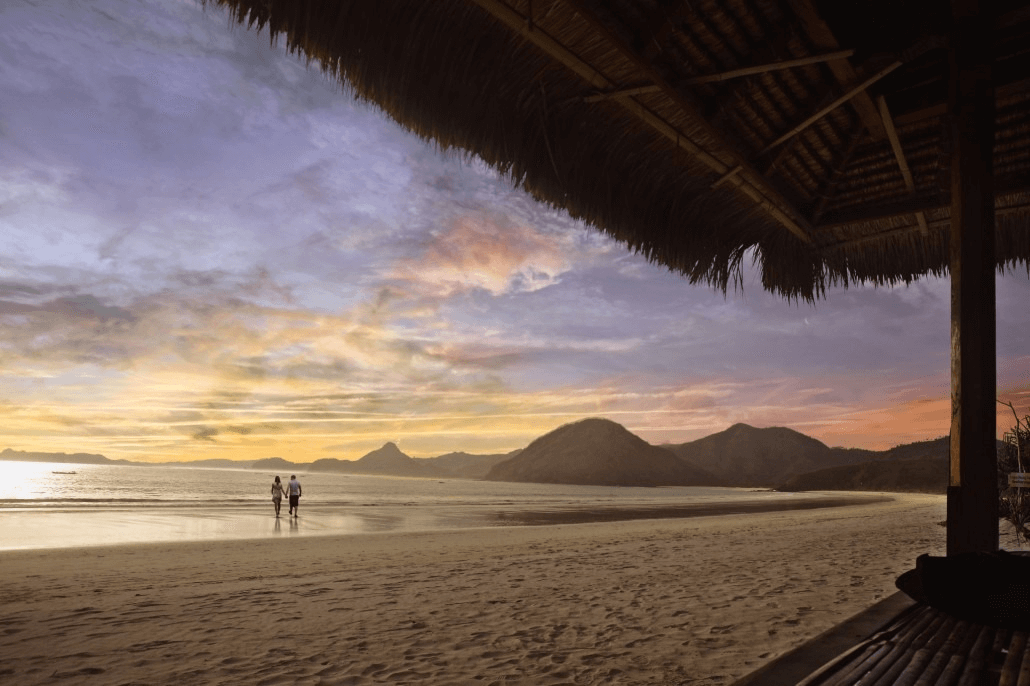 Travel distance from Gili Meno to Selong Belanak by speed boat and car
Arrival
point:

Gili Air

Gili Meno
Gili T
Selong Belanak

Departure
point:

Travel
Time:

Travel
Time:

Travel
Time:

Travel
Time:
Gili Air
5 mins

10 mins

3h

Gili Meno

5 mins
5 mins
3h
Gili T
10 mins

5 mins

3h 5 mins

Selong Belanak

3h
3h
3h 5 mins