Mataram to Gili Trawangan
Gili Trawangan
is a famous destination among backpackers, young travelers and those who like entertainment. This island is a well known party island that attracts many international tourists each year. Gili T offers visitors the widest variety of bars, restaurants and party places east of Bali. It's stunning beaches, tiny island vibe and year round sunny and tropical climate make it rank among of Indonesia's finest destinations. You can easily access Gili Trawagan from Bali with several fast boat carriers available, to book a boat from Bali to the Gili Islands visit
www.gilibookings.com
or
www.gilitickets.com
. If you land in Bali, there are a few harbours from where you can take a fast boat to Gili T.
There is also an option to take a domestic flight from Bali to Lombok. This is highly recommended for those who experiencing sickness during the long boat rides.
Mataram is one of the biggest cities on Lombok where you will find a few good places to stay before or after a vist to the Gili Islands. There are a few cool things to see and do in Mataram. Local street food is the main draw, if you dare! Spicy grilled chicken dishes and fresh sea food is abundant at the many markets all over town. One of the few Hindu temples on Lombok (otherwise a predominantly muslim island) is located in Mataram. It's a perfect getaway if you want to become acquainted with local contemporary culture.
From Mataram you can easily
book a private car and speedboat transfer.
The land transfer and speed boat from Lombok to Gili Trawagan will take you about 120 minutes. Anywhere in Mataram you can get a land transfer to
Teluk Nare
with us, from where you will take a speed boat over to Gili T. Simply use the
search box
above to book your speedboat to Gili Trawangan. There are plenty of things to do in Gili T from snorkeling, surfing, diving or partying and don't forget the many spa treatments available to pamper yourself.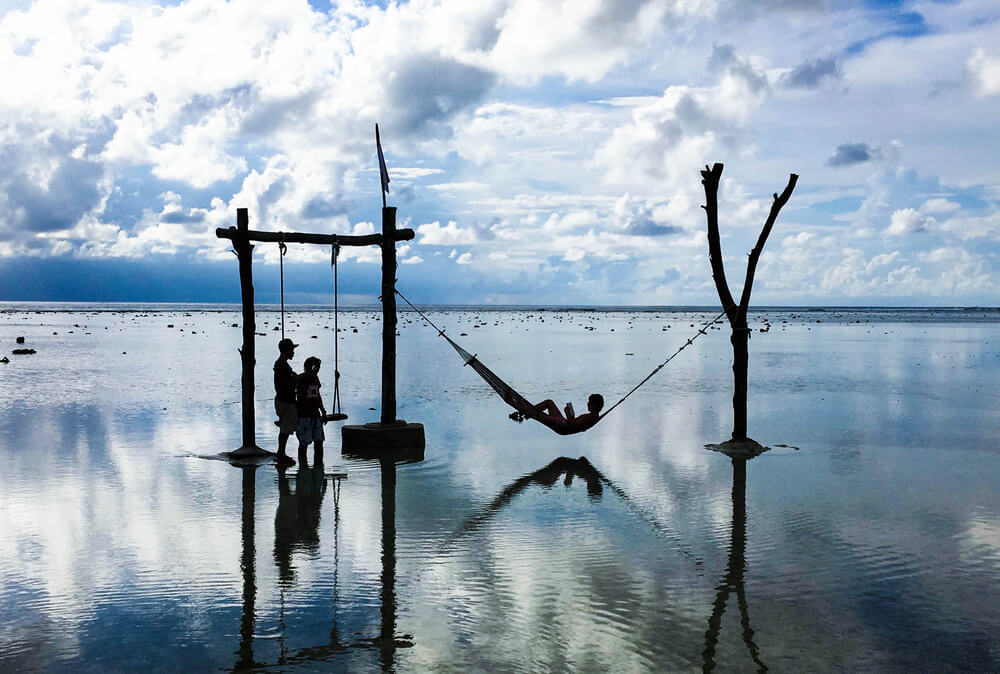 Travel distance from Mataram to Gili Trawangan by car and speed boat
Arrival
point:

Gili Air

Gili Meno
Gili T
Mataram

Departure
point:

Travel
Time:

Travel
Time:

Travel
Time:

Travel
Time:
Gili Air
x
5 mins

10 mins

1h 30 mins

Gili Meno

5 mins
x
5 mins
1h 30 mins
Gili T
10 mins

5 mins

x
1h 35 mins

Mataram

1h 30 mins
1h 30 mins
1h 35 mins
x