Mataram to Gili Air
To book your transfer from Mataram to Gili Air and check prices please use the search box above.
Gili Air is located between Lombok and Gili Meno. This island is a perfect place to enjoy a laid back holiday. Gili Air is very popular among honeymooner's and families. Gili Air offers travelers plenty things to do including snorkeling, diving, kitesurfing or pamper services. Often travelers decide to head over and explore Lombok after visiting the Gili Islands. Mataram is the largest city in Lombok from where you can easily access Gili Air. Mataram has a number of things to do or see from cultural attractions to historical sites or the markets. Travelers can also find a few good places to eat or drink. The easiest way to explore Mataram is by taxi, rented car or motorbike. Travelers can also book a private car transfer to the harbor. From Teluk Nare harbor you can easily reach Gili Air by speed boat.
The land transfer from Mataram to Teluk Nare is only 60 minutes' drive. There are three small harbors on Lombok from where you can access Gili Air. The harbours are called Teluk Nare, Senggigi and Bangsal. Senggigi is only 30 minutes away from Mataram. Some fast boats from Bali stop in Senggigi before heading to the Gili Islands. From Bansal you can take a local public service to Gili Air however, it usually leaves once full and is very basic. The best way to acess Gili Air is via Teluk Nare harbour. If you are staying in Mataram and want to visit Gili Air then you can book a private land and speed boat transfer on this website. All you need to do is to perform a search at the top of this page. Simply select your location, destination and date. After secure payment, you will receive immediate e-tickets from us.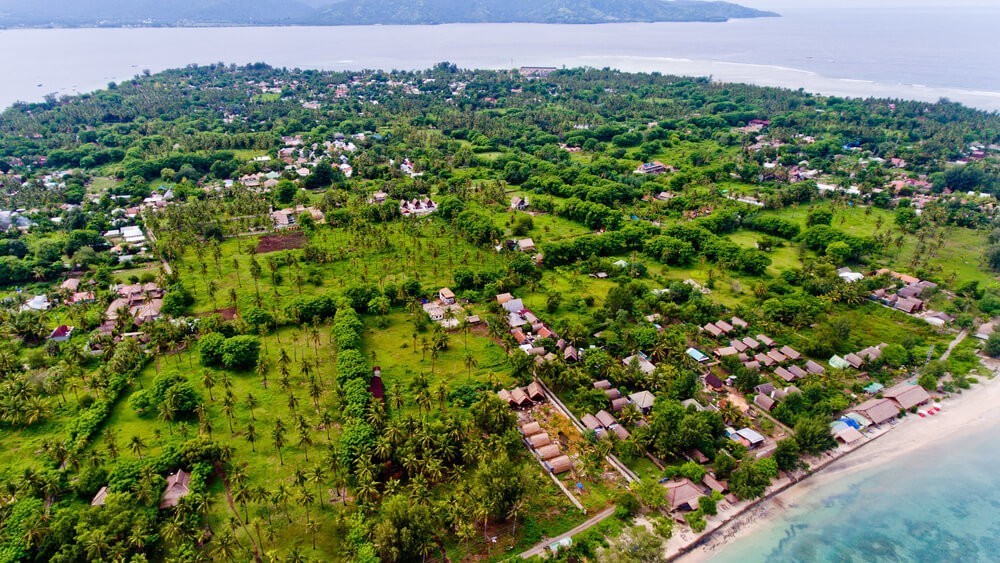 Travel distance from Mataram to Gili Air by car and speed boat
Arrival
point:

Gili Air

Gili Meno
Gili T
Mataram

Departure
point:

Travel
Time:

Travel
Time:

Travel
Time:

Travel
Time:
Gili Air
x
5 mins

10 mins

1h 30 mins

Gili Meno

5 mins
x
5 mins
1h 30 mins
Gili T
10 mins

5 mins

x
1h 35 mins

Mataram

1h 30 mins
1h 30 mins
1h 35 mins
x