Lombok to Gili Trawangan
Gili Trawagan is so close to Lombok, it only takes 10 minutes by speed boat to get there making it a great destination to have an island-hopping adventure. Known as the Party Island, Gili Trawagan is the largest, most developed and the most lively of the three Gili Islands. Fringed by white sandy beaches, coconut palms and clear turquoise waters, Gili Trawagan is a vision of paradise.
Gili Trawagan became a popular destination for backpackers back in 1990, but over the years has undergone significant development and now also caters to a more upmarket crowd with luxurious resorts and homestays available. Although still famous for the party atmosphere, and despite the developments of recent years, Gili T has held on to its wonderfully chilled-out island vibe making it a perfect place to visit for a fun and relaxing holiday. Want to learn to scuba dive or improve your skills, Gili Trawagan offers travellers a chance to dive in one of the safest environments for a truly unbeatable price. Each dive centre on Gili T is extremely professional with a wide range of courses available.
So, if you're staying in Lombok and looking to party or experience some world class diving, book a trip today to Gili Trawagan. You can book a boat with us t leave from from Teluk Nare in the north of Lombok. If you are arriving at Lombok International Airport and need a land transfer and speed boat package to get you to Gili T, then Gili-islandtransfers.com is the best place to book this. Unlike most other options, you get to select the time you would like to travel to suit your schedule.
To check prices and availability simply use the search box above, enter your details, preferred time and place, then hit next to see the search results. Once the booking has been completed you will receive immediate e-tickets from us, it's that easy.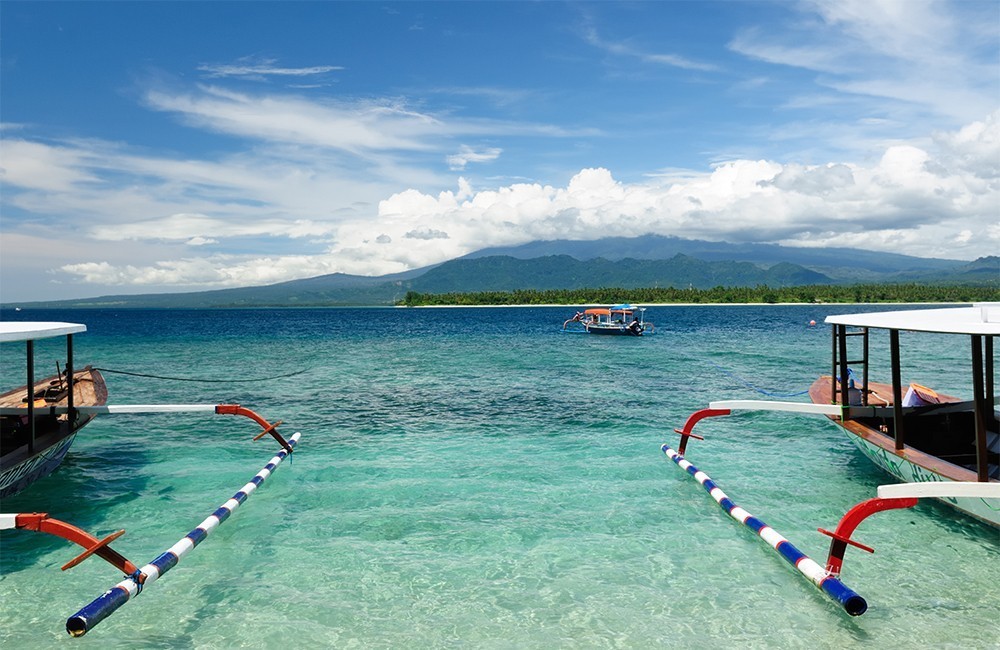 Travel distance from Lombok to Gili Trawangan by speed boat
Arrival
point:

Gili Air

Gili Meno
Gili T
Teluk Nara

Departure
point:

Travel
Time:

Travel
Time:

Travel
Time:

Travel
Time:
Gili Air
x
5 mins

10 mins

5 mins

Gili Meno

5 mins
x
5 mins
5 mins
Gili T
10 mins

5 mins

x
10 mins

Teluk Nara

5 mins
5 mins
10 mins
x