Lombok to Gili Meno
To book your transfer from Lombok to Gili Meno and check prices please use the search box above.
For those staying on Lombok who are looking to really get away from it all and experience that true island feeling then a trip to Gili Meno is the perfect choice. Gili Meno is the smallest and most underdeveloped of the three Gili Islands making it also the quietest. It has that nice laid-back vibe and seclusion giving visitors the chance to relax and unwind from their busy lifestyles.
For beach lovers, Gili Meno has the most beautiful pristine beaches out of the three Gili's, with pure white sands, stunning turquoise waters and nothing else but the sweet sounds of the ocean. Looking for some more action then just head to the northwest corner of Gili Meno, here you will find bars, restaurants and places to scuba dive and snorkel. Most accommodation on the island is beachfront bungalows which are more catered for couples, making Gili Meno a popular destination for honeymooners and romantic getaways.
You can easily get there from Lombok as local boats depart from Bangsal, Senggigi and Teluk Nare Harbour several times a day. Depending on where you are staying on Lombok or if you are flying into the Lombok International Airport you may need to get a land transfer to one of these harbours to take the boat across. Therefore at www.gili-islandtransfers.com you can book a private land transfer and speed boat package in one easy to use place. If you only need the boat transfer or a land transfer then that can also be arranged.
To book just use the search box above, enter in your dates, time, location, then click next to take you to the search results. Make your preferred choice from the search results and book, it's that simple. As soon as the booking is completed you will receive immediate e-tickets and confirmation from us.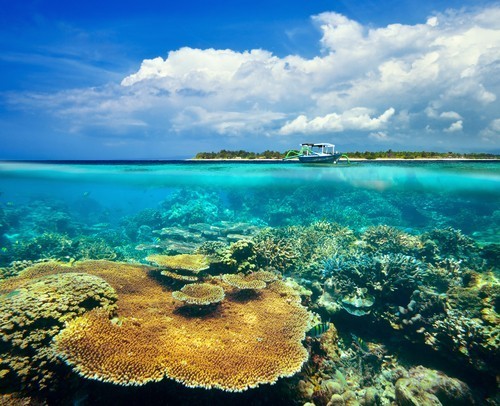 Travel distance from Lombok to Gili Meno by speed boat
Arrival
point:

Gili Air

Gili Meno
Gili T
Teluk Nara

Departure
point:

Travel
Time:

Travel
Time:

Travel
Time:

Travel
Time:
Gili Air
x
5 mins

10 mins

5 mins

Gili Meno

5 mins
x
5 mins
5 mins
Gili T
10 mins

5 mins

x
10 mins

Teluk Nara

5 mins
5 mins
10 mins
x