Lombok to Gili Islands
To book your transfer from Lombok to Gili Islands and check prices please use the search box above.
Lombok is the ideal place to be if you'd like to visit the Gili Islands as Lombok is the closest island to the Gili's. There are many transfer options to get you to the Gili Islands from Lombok from the public ferry, to a private speed boat and the daily fast boats departing from Bali. There are three main harbours on Lombok to take a boat to the Gili Islands, Teluk Nare, Bangsal and Senggigi.
From Senggigi you can take a fast boat coming from Bali that stops in Lombok before heading to the Gili's. There are limited deaprture times from Senggigi so another option is to go from Bangsal Harbour and take the slow public ferry.The ferry is the cheapest option but there is a reason for this. The ferry only leaves when it is full so there is no exact departure times, also the ferry is much slower taking around 45 mintues instead of 5-10 minutes.
The best option is to head to Teluk Nare Harbour as it is located at the very north end of Lombok and is the closest ponit on Lombok to the Gili's. From Teluk Nare it is only a short 5 -15-minute boat ride depending on which Gili Island you are planning on going to, making this the quickest departure point to the Gili Islands.
Teluk Nare is a much quieter, more hassle free alternative to Bangsal harbour nearby. Plenty of private speed boat transfers to the Gili Islands are based here, making this the best place to depart from. Senggigi has a few fast boat options to the Gili Islands or you can take a land transfer to Teluk Nare where you will find more available boats. You can take a very cheap public local boat from Bangsal Harbour but beware of scams and hawkers.
Here at www.gili-islandtransfers.com we've put together an easy to use online booking system to make booking a transfer to the Gili Islands from Lombok simple. You can also book a private land transfer and speed boat package to save you time and worry. All you need to do is use the search box above, enter in your preferred dates and time, where in Lombok you will be and which Gili Island you wish to visit then hit next. Then from the search results make your preferred choice and book. Once the booking is completed you will receive immediate e-tickets, how easy is that!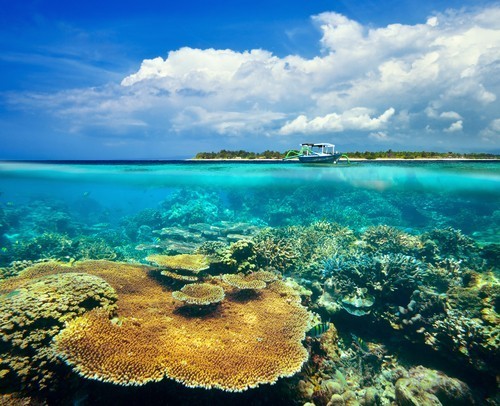 Travel distance from Lombok to Gili Islands by speed boat
Arrival
point:

Gili Air

Gili Meno
Gili T
Teluk Nara

Departure
point:

Travel
Time:

Travel
Time:

Travel
Time:

Travel
Time:
Gili Air
x
5 mins

10 mins

5 mins

Gili Meno

5 mins
x
5 mins
5 mins
Gili T
10 mins

5 mins

x
10 mins

Teluk Nara

5 mins
5 mins
10 mins
x