Lombok Airport to Sekotong
Often when talking about Lombok's West Coast places like Senggigi and the Gili Islands get mentioned, however there is a next big thing on the travelers list at the moment named Sekotong. Sekotong is located around 60km south of Mataram, Lombok's capital and it is the gateway to Lomboks stunning South West Islands Gili Gede, Gili Asahan and Gili Layar.
From the heart of Sekotong, named Sekotong Bay, you can easily overlook the small chain of islands called the 'secret Gilis. The water surrounding these islands aren't as stunning as with the Gili Islands up North, however if you are looking for a real deserted island escape these islands are a way better option. Especially from Gili Gede, you will have several options to continue your travels over to either Gili Asahan, Gili Layar or back to Bali with a direct daily service.
The Sekotong area offers quite some diving possibilities around the area with mantas, reef sharks, hard and sort corals and much more. As its less touristy the diving spots are less affected by fishing however, there are some dive spots that can be quite unforgiving in terms of a strong current. For surfers that are a bit more advanced the Sekotong area is a true paradise. Most surfers have heard of Desert point or Bangko Bangko in West Lombok as its one of the worlds best surf spots with barrel waves and several spots to go surfing. The accommodation in the Sekotong area is mostly located on the beach (even the cheaper accommodation) as its way less touristy then most places. This also means that if you are looking for a lively night out, Sekotong is not the place to go.
To book your private car transfer from Lombok International Airport to Sekotong beach simply fill in the search box at the top of this page. Enter your departure point and destination, your preferred dates and time then select next. The search results will appear, just pick the best option for you and continue with the booking process. As soon as the booking process is completed you will receive immediate e-tickets.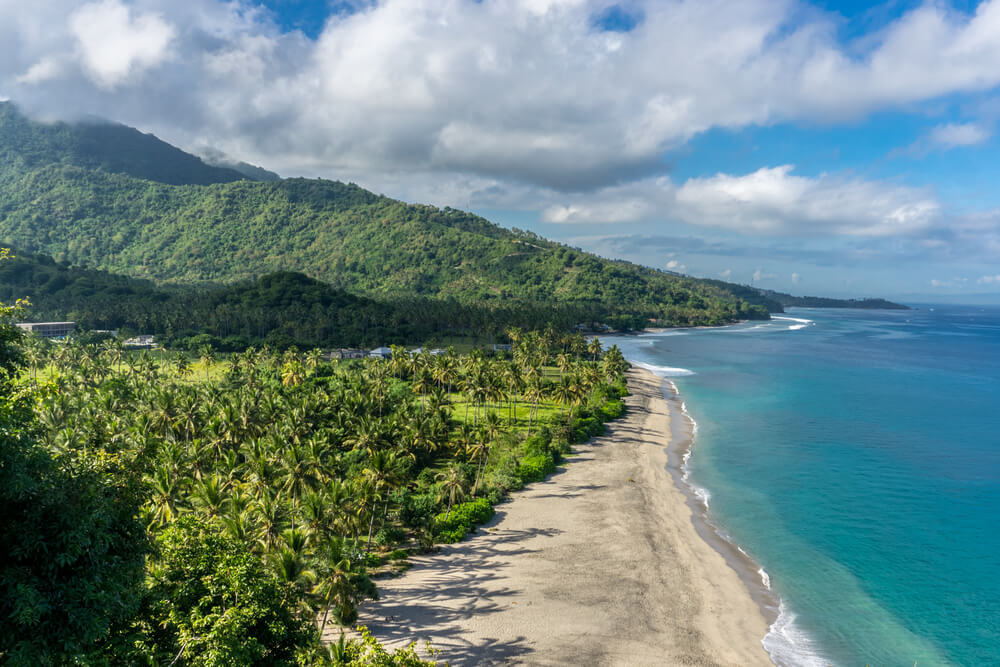 Travel distance from Lombok Airport to Sekotong by car
| Arrival point: | Sekotong | Lombok Airport |
| --- | --- | --- |
| Departure point: | Travel Time: | Travel Time: |
| Sekotong | x | 1 hour and 15 minutes |
| Lombok Airport | 1 hour and 15 minutes | x |