Lombok Airport to Mataram
To book your transfer from Lombok Airport to Mataram and check prices please use the search box above.
Mataram is the capital of the Indonesian province of West Nusa Tenggara. Mataram City is in the western part of Lombok, 35 kilometres north west of Lombok Airport. The city has also become the administrative centre for government, education, commerce, industry and services. The city is made up by four different towns, Mataram, Cakranegara, Ampenan and Sweta.
Head to Ampenan to get a taste of the Lombok culture by visiting the Barat museum or go to Cakranegara (aka Cakra for short) for the best dining, accommodation and shopping at the Mataram Mall. In the surrounds of Mataram you can find many good local markets featuring traditional craftwork, threaded sarongs and garments. Other places to visit are the Mayura Garden and the Narmada Park (Taman Narmada).
Only 30 minutes north west of Mataram City is Senggigi, the main tourist destination and the most developed area on Lombok. Senggigi is known for its gorgeous west facing beaches and is one of the best places on Lombok at sunset time. You can find a wide range of accommodation in Senggigi, including a nice selection of restaurants, bars and nightclubs to keep you entertained. Looking for a better party scene, then head over to Gili Trawagan just a short boat trip away. You can arrange a land transfer and speed boat package to get you there with us by just filling in the search form above.
For those travelling to Mataram City from Lombok International Airport you will need to arrange a transfer to get you there. When landing at Lombok International Airport it is best to pre-book any transfers to save you time and to avoid being scammed by hawkers giving you peace of mind. The best way to pre-book your transfer from Lombok Airport to Mataram City is to use the search box above. Once you've entered your preferred time, dates, destination, you then select the option that best suits you from the search results. As soon as the booking is completed you will receive immediate e-tickets from us.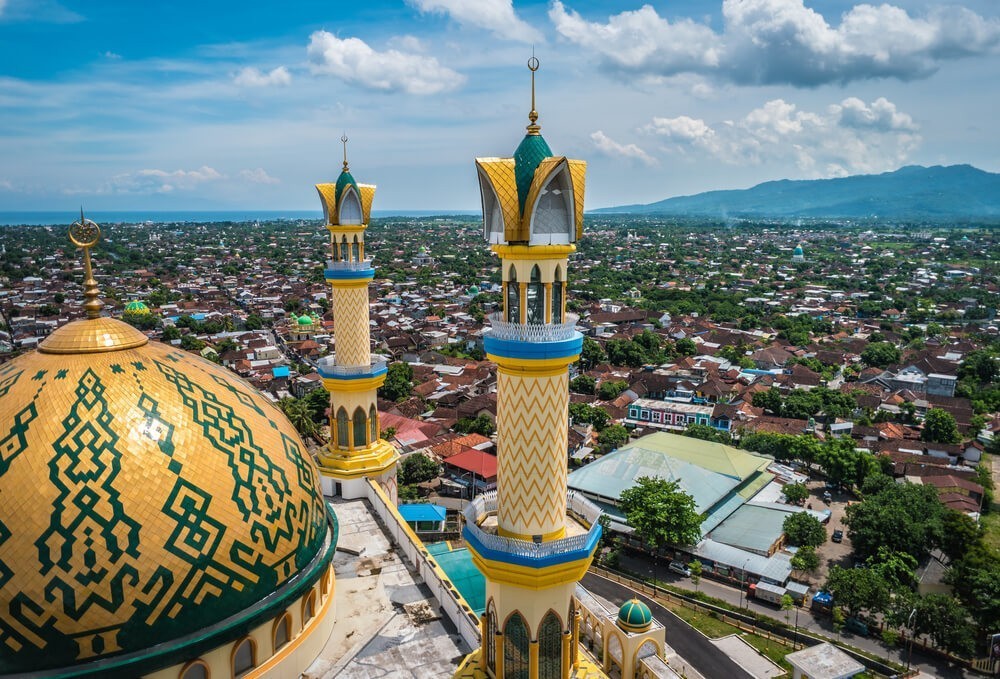 Travel distance from Lombok Airport to Mataram by car
| Arrival point: | Mataram | Lombok Airport |
| --- | --- | --- |
| Departure point: | Travel Time: | Travel Time: |
| Mataram | x | 45 mins |
| Lombok Airport | 45 mins | x |