Kuta to Gili Islands
Kuta is located on the southern coastline of Lombok and is only 30 minutes away from Lombok International Airport. The airport was recently built and is now fully operational but is yet to be anywhere near as busy as Bali's International Airport. From Kuta you can easily access the Gili Islands if you book a private car transfer and speedboat package through this website. You will be picked up from your accommodation in Kuta and driven to Teluk Nare Harbour, this takes around 2 hours. A speedboat will be waiting at Teluk Nare to take you across to the Gili's. It is only a short 5-10 minute boat ride depending on which island you decide to visit. To book simply use the search box at the top of this page.
You can also head to Senggigi where you can take a fast boat to the Gili Islands. The Gili Islands are located close to Lombok which means you can access the Gili Islands even if the weather is bad. All you need to do is to make a search on the website. Simply choose from Kuta to your selected Gili Island. Once you have made your booking, you will receive all necessary information including immediate e-tickets.
Kuta area offers travellers charming, untouched nature, gorgeous beaches and epic surf. Kuta on Lombok is a small fishing village situated on a stretch of magnificent white sandy beach. Most of the travellers come to Kuta to explore the beaches, surf and meet the locals. The best beaches in and near Kuta are: Tanjung A'an, Pantai putri Nyale, Selong Belanak. Kuta on Lombok is often confused with Kuta on Bali; however, they couldn't be more different. Kuta on Lombok is far less busy than Kuta on Bali and boasts a rugged, naturally unspoilt coastline. Kuta on Lombok is becoming increasingly discovered among backpackers and surfers. The surfers come to Kuta because it has all good swell all year round. If you are beginner, you should try Gerupuk surf spot while Mawi beach is recommended for more experienced surfers. Kuta on Lombok is a popular place for surfing, however, you will find many other things to do such as snorkelling, diving or jungle excursions.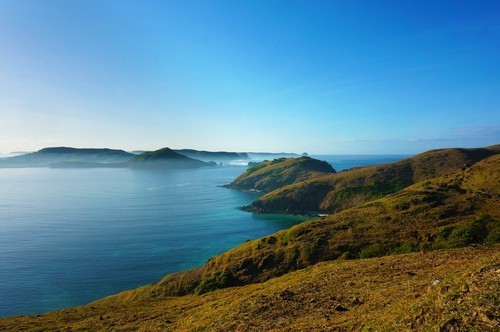 Travel distance from Kuta to Gili Islands by car and speed boat
Arrival
point:

Gili Air

Gili Meno
Gili T
Kuta

Departure
point:

Travel
Time:

Travel
Time:

Travel
Time:

Travel
Time:
Gili Air
x
5 mins

10 mins

2h 5 mins

Gili Meno

5 mins
x
5 mins
2h 10 mins
Gili T
10 mins

5 mins

x
2h 15 mins

Kuta

2h 5 mins
2h 10 mins
2h 15 mins
x