Gili Trawangan to Selong Belanak
To book your transfer from Gili Trawangan to Selong Belanak simply use the search box above. Do you want to explore Lombok after your stay on Gili T? If so, you should head to Selong Belenak, one of the most beautiful areas on Lombok. Selong Belanak is located only 50 kilometers away from Lombok capital Mantaram. The driving distance from Mataram to Selong Belanak is around 90 minutes. If you are on Gili T, you can book a private speedboat and car transfer from Gili T to Teluk Nare and then a private car will take you to Selong Belanak, taking a total of about 2hrs 30mins. This place boats a stunning stretch of pristine sandy beach where you can relax or surf. Surfers will definitely enjoy Selong Belanak beach which is very clean and has perfect waves for beginners. The beach is still relatively undiscoverd and is never very busy. If you walk towards it's western side, it's quite common to find yourself entirely alone in paradise!

Selong Belanak offers travelers a relaxing getaway environment compared with Gili T or Bali. There are not many accommodation options in Selong Belanak, however, you will definitely find a few good places to stay, including hotels like Sempiak Villas right on the beach. Most travelers visiting Selong Belanak stay in nearby Kuta. Kuta is a steadily developing tourist hub on Lombok, but still retains its remote vibe. This area is the most popular area among backpackers and surfers.
Selong Belanak is located an hour away from Lombok Internarial Airport. The best way to get from Gili T to Selong Belanak is by private speed boat and car. Choose your preferred time and amount of people and press search above and the results of your trip will show up. Book your transfer between the Gili Islands and Selong Belanak now.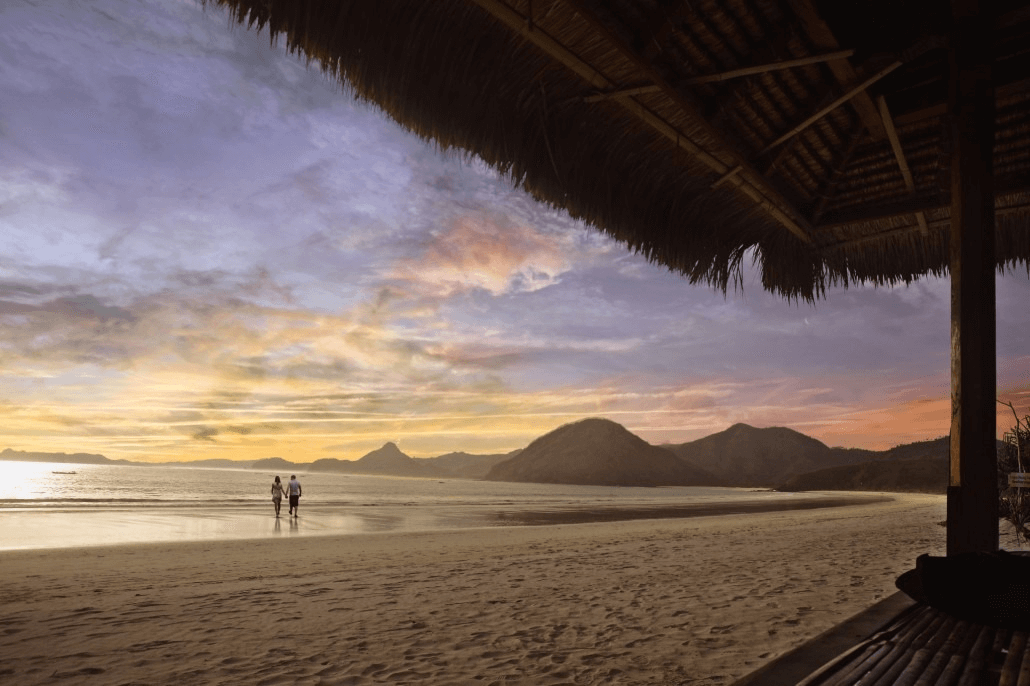 Travel distance from Gili Trawangan to Selong Belanak by speed boat and car
Arrival
point:

Gili Air

Gili Meno
Gili T
Selong Belanak

Departure
point:

Travel
Time:

Travel
Time:

Travel
Time:

Travel
Time:
Gili Air
5 mins

10 mins

3h

Gili Meno

5 mins
5 mins
3h
Gili T
10 mins

5 mins

3h 5 mins

Selong Belanak

3h
3h
3h 5 mins