Gili Trawangan to Lombok Airport
Lombok is a beautiful island located in the West Nusa Tenggara province. This island is a popular destination for many travelers. With beautiful wild beaches, waterfalls and unspoiled nature, Lombok attracts many tourists each year. Lombok recently opened its new airport called the Lombok International Airport from where regular flights operate between Bali, Singapore, Perth, Kuala Lumpur and beyond. The airport is located only 35 minutes away from Lombok's capital Matram and 90 minutes away from the Gili islands.
You can easily pre-book a private car and speedboat transfer thought this website. The land transfer and speed boat from Gili T to Lombok will take you about 120 minutes. Simply use the
search box
on the website to book your speedboat from Gili Trawangan to Lomok Airport.
The most popular and largest (though still tiny) of the three Gili Islands is Gili Trawangan. From Bali you can take a fast boat to the Gili Islands, however if you prefer less time in a boat on the open sea, a flight to Lombok airport and transfer with us from there is recommended. There are plenty of things to do on Gili T. You can snorkel, dive, kayak, party or just relax and enjoy pampering service. The trip from the Lombok shore to Gili T usually takes just 10-15 minutes, across the sheltered bay.
With plenty of accommodation options, good places to eat and bars, Gili Trawangan is a popular destination among tourists and families of all ages and is ranked among Indonesia's top destinations. The island is surrounded by a continuous beach, and you can walk around it in a matter of a couple of hour's leisurely stroll.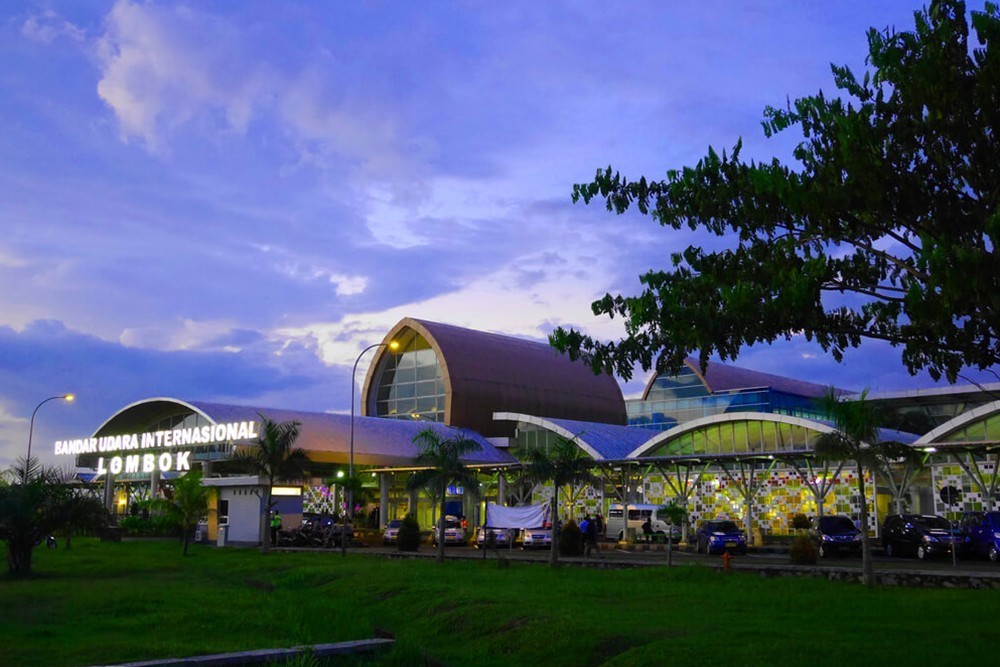 Gili T has no motorized vehicles so you can enjoy the peaceful environment. It is highly recommended to rent a bike and explore different beaches and popular places. If you are on Gili T and need to head to Lombok airport, you can easily do this by booking a cheap private speedboat and car combo through this website.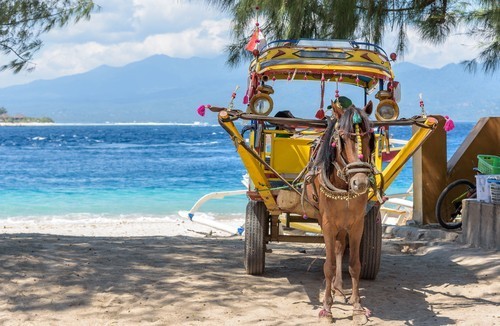 Travel distance from Gili Trawangan to Lombok Airport by speed boat and car
Arrival
point:

Gili Air

Gili Meno
Gili T
Lombok Airport

Departure
point:

Travel
Time:

Travel
Time:

Travel
Time:

Travel
Time:
Gili Air
5 mins

10 mins

2h 5 mins

Gili Meno

5 mins
5 mins
2h 5 mins
Gili T
10 mins

5 mins

2h 10 mins

Lombok Airport

2h 5 mins
2h 5 mins
2h 10 mins