Gili to Lombok
To book your transfer from the Gili Islands to Lombok and check prices please use the search box above.
The Gili Islands are very close to Lombok making them ideally situated for a trip to Lombok. From the Gili Islands there are several transfers that can be booked towards Lombok as well as cheap public boats that can be found in the harbour area on each island and leave when full. Depending on which Gili Island you are staying at there will be several departures from the Gili Islands to Lombok throughout the day. Most fast boats departing to Bali service the Gili Islands and Lombok. From Gili Air it is only a 10-minute boat ride to Teluk Nare Harbour on Lombok, from Gili Meno it is around 15-minutes and from Gili Trawangan its around 20 minutes to the harbour on Lombok.
Going from Gili Air to Teluk Nare allows you to take a transfer by land to either Senggigi, Kuta, Senaru or Lombok Airport on Lombok. All the Gili Islands have one main departure point making it very simple to get on to your ferry towards Lombok. There are several boat services that pass Gili T, Gili Meno and Gili Air and on www.gili-islandstransfers.com you can simply book a boat in between the Gili Islands or from one of the Gili Islands to a harbour on Lombok. There are boats directly from the Gili Islands to Teluk Nare and if you'd like to go to Senggigi, Bangsal, Kuta, Senaru or Lombok airport you can simply take the boat transfer to Teluk Nare and take a land transfer to your desired place.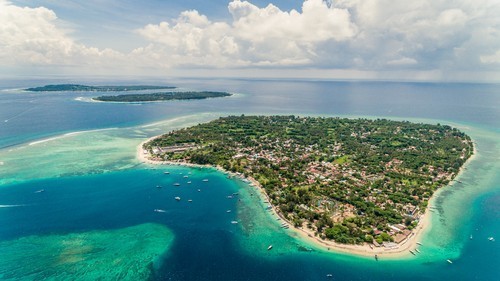 Even though the Gili Islands and Lombok are geographically very close, and part of the same region, the atmosphere and vibe between them are worlds apart and equally worth experiencing. Lombok is for local culture, surfing, rugged, unadulterated terrain and thick jungle, while the Gili's are for parties, scuba diving, fantastic cuisine and unforgettable beach life.
On this website you can make a booking from each Gili Island straight to your destination on Lombok by simply selecting where you are leaving from and where you would like to go and on which date. Simply use the search box above to make a booking from your preferred Gili Island to your destination and we will show you an overview of the boat and land transfer needed to get you where you need to be. Book your transfer between the Gili Islands and Lombok now through our website and avoid the hassle of bartering locally.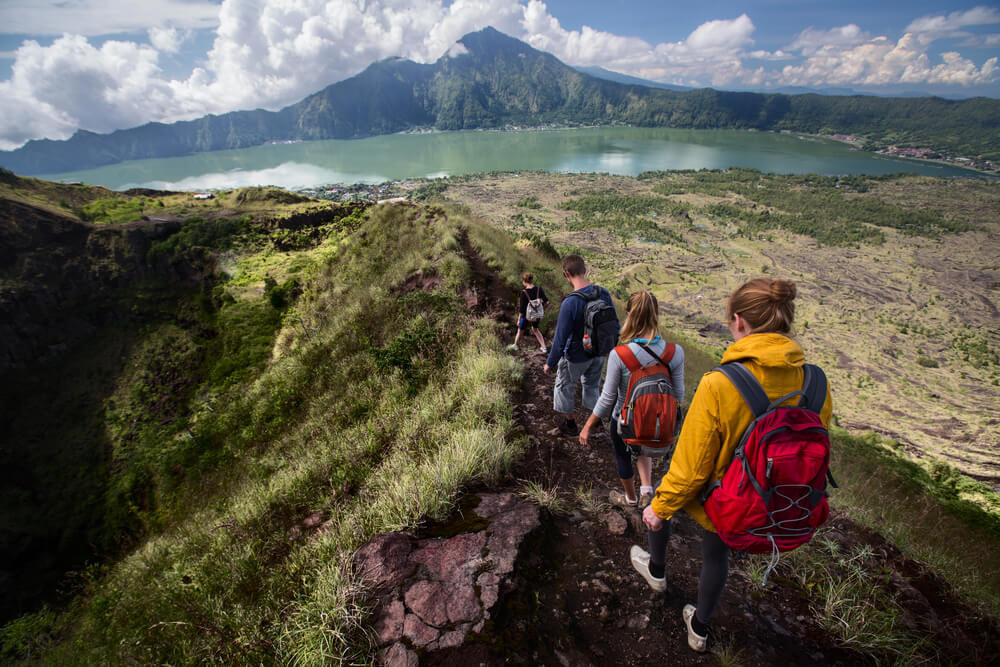 Travel distance from Gili Islands to Lombok by speed boat
Arrival
point:

Gili Air

Gili Meno
Gili T
Teluk Nara

Departure
point:

Travel
Time:

Travel
Time:

Travel
Time:

Travel
Time:
Gili Air
5 mins

10 mins

5 mins

Gili Meno

5 mins
5 mins
5 mins
Gili T
10 mins

5 mins

10 mins

Teluk Nara

5 mins
5 mins
10 mins