Gili Air to Selong Belanak
To book your transfer from Gili Air to Selong Belanak and check prices please use the search box above.
Are you coming from Gili Air and looking to explore Lombok a bit more? Hop on over to Selong Belanak from Gili air and explore the beautiful South coast of Lombok. Selong Belanak is a still relatively undiscoverd kilometre long stretch of pure white sand, turquoise surf, stunning vistas and tranquill bliss. The beach is located just to the west of Kuta, and roughly an hour's drive from Lombok airport.
Going from Gili Air to Selong Belanak will include a speed boat transfer from Gili air to Teluk Nare and a land transport from there on to Selong Belanak. As Gili Air is the closest Gili Islands to Lombok it is very easy and quick to hop on over to Lombok to continue your travel to Selong Belanak.
You don't have to worry about leaving the relaxing atmosphere behind in Gili Air when traveling to Lombok since areas like Selong Belanak are very quiet, relaxed and chilled out. You won't find a huge variety of accommodation in and around Selong Belanak as it is mostly a quiet fishers village. Many people stay in Kuta and then travel to Selong Belanak for the day, however there are a select handful of great options to stay at locally, such as Sempiak Villas right on the beachfront.
The beach is not very busy, especially around low season you will not find many tourists here. Activity is focussed around the easten end of Selong Belanak where some surf lessons take place and the beachfront restaurant of Sempiak Villas is found.
Take a stroll on the pristine sands in a westerly direction and you may even find you have the beach to yourself! The beach is very clean and local fisherman can be seen working around the area. Selong Belanak is a great beach for surfers as well as there can be a great swell for beginning surfers to practice on.
Go from chilling on the beach on Gili Air to relaxing on Selong Balanak Beach by booking your transportation through the search box above. Simply select Gili Air to Selong Belanak as your trip, select your date(s), number of people and times and you are good to go. Use the search box at the top of this page to find your transfer by ferry and/or by boat and get your trip of a lifetime sorted!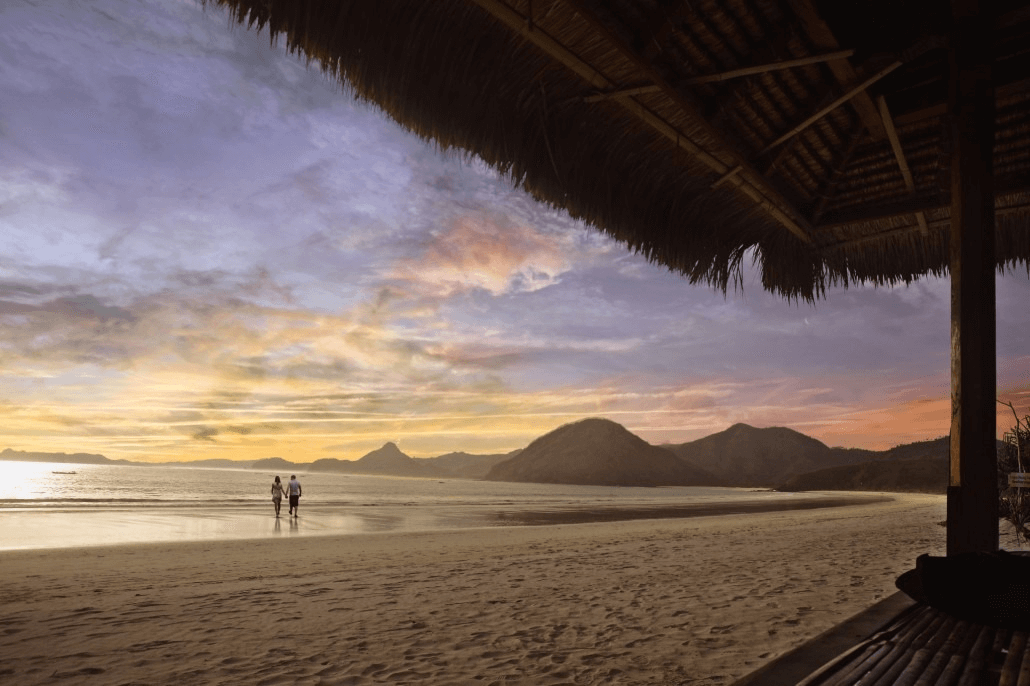 Travel distance from Gili Air to Selong Belanak by speed boat and car
Arrival
point:

Gili Air

Gili Meno
Gili T
Selong Belanak

Departure
point:

Travel
Time:

Travel
Time:

Travel
Time:

Travel
Time:
Gili Air
5 mins

10 mins

3h

Gili Meno

5 mins
5 mins
3h
Gili T
10 mins

5 mins

3h 5 mins

Selong Belanak

3h
3h
3h 5 mins