Gili Air to Lombok
To book your transfer from Gili Air to Lombok and check prices please use the search box above.
Have you done enough sightseeing on Gili Air and are you ready to explore the stunning nature and interesting culture on Lombok? Book your ticket from Gili Air to Lombok today to find out what Lombok has to offer. From Gili Air you will be transferred by boat to Teluk Nare port on Lombok and from there the whole island is at your feet. Journey across by speed boat to Northern Lombok from Gili Air, where you will find extensive jungle at the foothills of the towering volcano mt. Rinjani, leading up to Senaru village and finally its epic caldera at the mountain peak. If you are looking for adventure take a hiking trip through raw tropical nature rising to volcanic slopes, Mount Rinjani, representing Indonesia's second highest mountain, is such an incredible experience. Senaru can easily be reached by speed boat and car combo from Gili Air.
Other Gili Air to Lombok transfers include land transportation to Senggigi, Lombok Airport, Mataram, Selong Belanak and the Kuta area. Going from Gili Air to south Lombok, Kuta or Selong Belanak, ensures you will be surrounded by stunning nature, exquisite deserted beaches and if you like surfing this definitely is the spot to go to.
Are you more interested in the city life? Then travel form Gili Air to Lombok to proceed to either Senggigi or Mataram. Senggigi offers great volcanic sand beaches boasting good surf, while also offering more in the way of shopping and a wider variety of restaurants and bars. In addition, the Kuta area on Lombok also provides a lot of accommodation and increasingly more restaurants to choose from.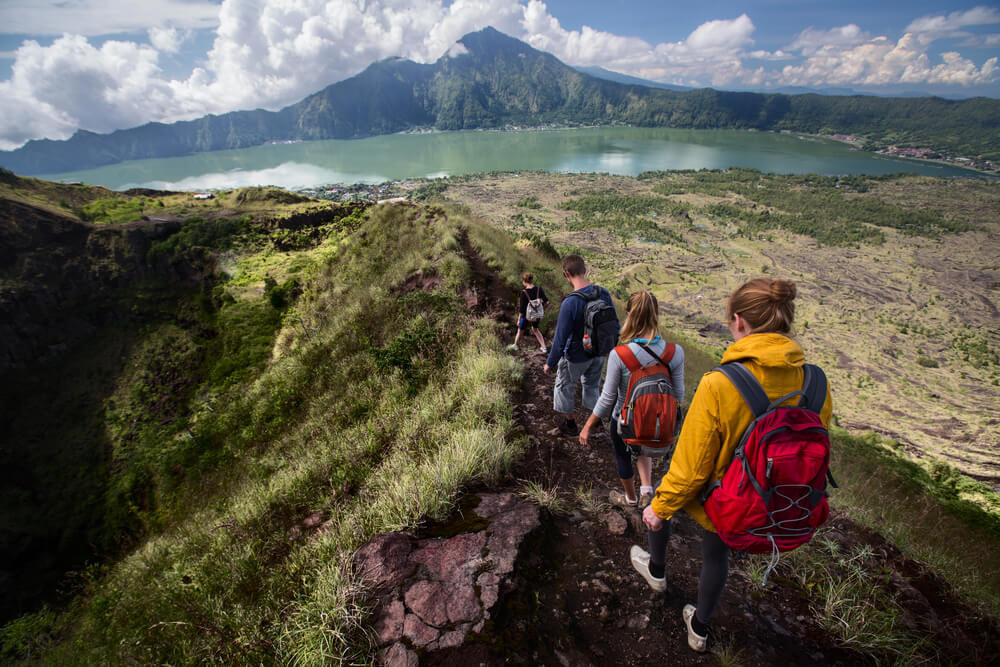 For both the luxury traveler as well as the adventure/budget tourist there are enough areas to explore on Lombok as it is steadily becoming more developed, it still decades behind Bali in terms of visitor numbers. Either way, you can pick which date and time you would like to go from Gili Air to Lombok. Simply select Gili Air as your departure point, your destination as Lombok, select the date and preferred time of travel. The search results will show you all available transfers from Gili Air to Lombok with the land transfer to a specific area on Lombok included.
This all in one transfer from Gili Air to Lombok takes away any worries about whether your boat transfer will be in time for your land transfer as they are provided by the same company. Simply use the search box at the top of this page to plan your trip and book your tickets between Gili Air and Lombok now.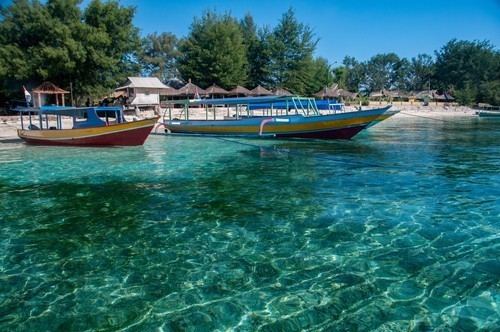 Travel distance from Gili Air to Lombok by speed boat
Arrival
point:

Gili Air

Gili Meno
Gili T
Teluk Nara (Lombok)

Departure
point:

Travel
Time:

Travel
Time:

Travel
Time:

Travel
Time:
Gili Air
5 mins

10 mins

5 mins

Gili Meno

5 mins
5 mins
5 mins
Gili T
10 mins

5 mins

10 mins

Teluk Nara (Lombok)

5 mins
5 mins
10 mins