Gili Air to Bangsal
For info on booking a transfer from Gili Air to Bangsal, please read the below information carefully. Then check prices and book Gili Air to Lombok by using the search box above.
Getting from Gili Air to Bangsal is easy as the Gili Islands are located very close to Lombok. Gili Air is the closest Gili Island to Lombok and as such, it is an even shorter trip from there to Bangsal. However, to get from Gili Air to Bangsal we advise taking a short speed boat transfer to Teluk Nare plus land transfer combo to Bangsal.
The routes offered on our website go from the Gili Islands to Teluk Nare making a short land transfer to Bangsal a must. Direct routes to Bangsal aren't offered due to the extra hassle and cost to travellers from local hawkers and taxi cartels there.
Bangsal is a really busy departure harbour, not at all popular with tourists due to this hectic nature. Gili Air to Teluk Nare is a cheaper and far more hassle-free alternative. Bangsal is located in the North-Western area of Lombok and is very close to Teluk Nare. From Bangsal harbour there are a lot of public departures with slow boats going to the Gili Islands and fast boats returning to Bali.
Bangsal does have some limited accommodation for people wanting to stay close to the harbour, however while on Lombok there are much better and more beautiful areas to stay. Gili Air offers quite a broad range of accommodation and from Gili Air it is only 10-15 minutes to get to Lombok.
Simply use the search box at the top of this page to select your trip from Gili Air to Lombok.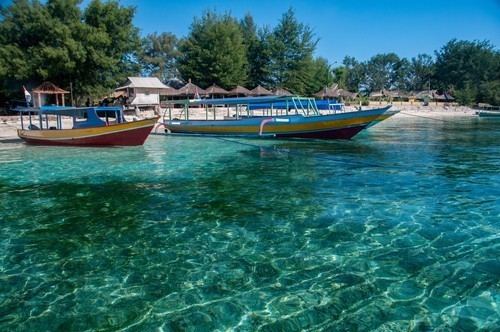 Fill out Gili Air as your departure point, Teluk Nare as your destination, select your travel dates, number of passengers and the times you'd like to travel and you will see the search results appear just below. Choose the option that appeals to you most from the results, fill out your contact details, don't forget to select the box where you can fill out your pick-up/drop-off if needed, and your booking will be completed upon secure online payment.
Once your booking has been made you should receive an email confirmation of this within a few minutes and then an extra confirmation from the transfer company within 24 hours. Please check your spam folder to make sure you have received all e-mails coming from either us or the boat company. After that, all that is left is to enjoy your trip to Lombok!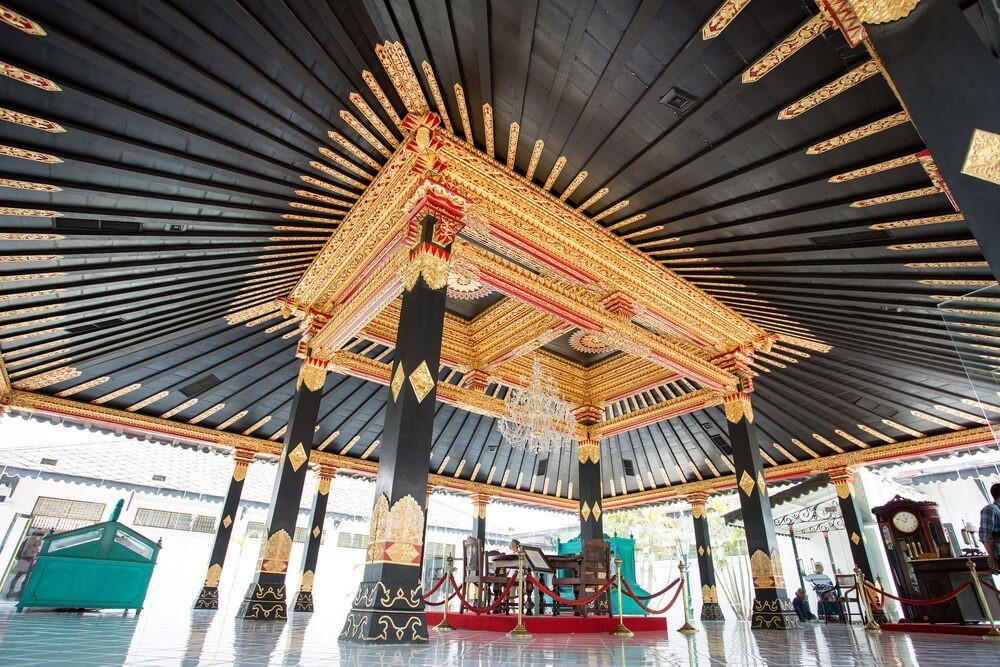 Travel distance from Gili Air to Teluk Nare by speed boat
Arrival
point:

Gili Air

Gili Meno
Gili T
Teluk Nara

Departure
point:

Travel
Time:

Travel
Time:

Travel
Time:

Travel
Time:
Gili Air
5 mins

10 mins

5 mins

Gili Meno

5 mins
5 mins
5 mins
Gili T
10 mins

5 mins

10 mins

Teluk Nara

5 mins
5 mins
10 mins